The Nitecore TM28GT is a 6000 lumen search light in ultra compact form factor. The unit has been designed to be a balance of a super powerful search light while still being small enough to carry on your person with easy. Weight can be a big issue with some of the searchlights on the market. Particularly if you are hiking or on foot and need to keep weight down.
Reflector The TM28GT has been designed with 4 leds and reflectors so to maximise distance as well as spread Nitecore have fitted the TM28GT with super polished reflectors which enable it to have really good throw considering the reflectors have to be kept smaller for fitting in its compact size.
LCD Display the TM28GT has an inbuilt LCD display and the output level and also the lumen output it is set on can be read from it easily at any time. There is also a function on the LCD so you can see the battery level which is extremely useful for monitoring the battery status to save you running out of battery.
Power  The TM28GT runs on 4 time high capacity 18650 rechargeable batteries and can be easily removed if you want to carry a spare set of batteries as emergency back up. To recharge the batteries simply plug the torch in to the cable supplied and it will give you a read out of the charging progress. Because the batteries are Lithium you can stop charging at any time if you need to use the torch as there is no memory effect in these types of batteries.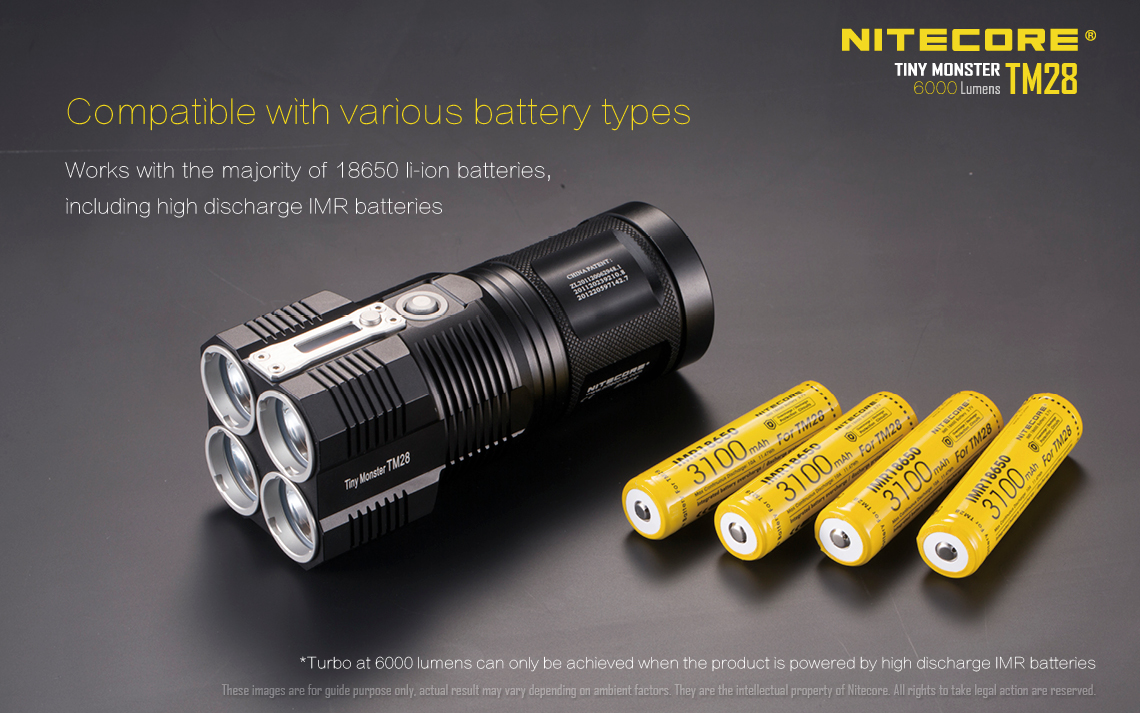 The TM28GT comes supplied in a box with full instructions, spare O rings, 4 x 18650 high capacity rechargeable batteries, charging cable and also a heavy duty holster. If you are looking for a super small search light this is a great addition to the collection.
Warranty and Service All Nitecore products bought through www.ledtorchshop.com.au are serviced and warrantied in Australia. All Nitecore products come with Nitecore's 5 year warranty so you know your product will be in safe hands if it fails or gets damaged.