The Nitecore HC65 headlamp is a 1000 lumen rechargeable headlamp. The unit runs on a single 18650 lithium ion rechargeable battery and you can run any MAH battery from 2600mah up to 3400mah output batteries. To recharge the unit you simply plug the unit into any usb output output with the supplied usb charging cable. A phone wall charger is ideal for charging these headlamps so no need to carry a special charger when you travel.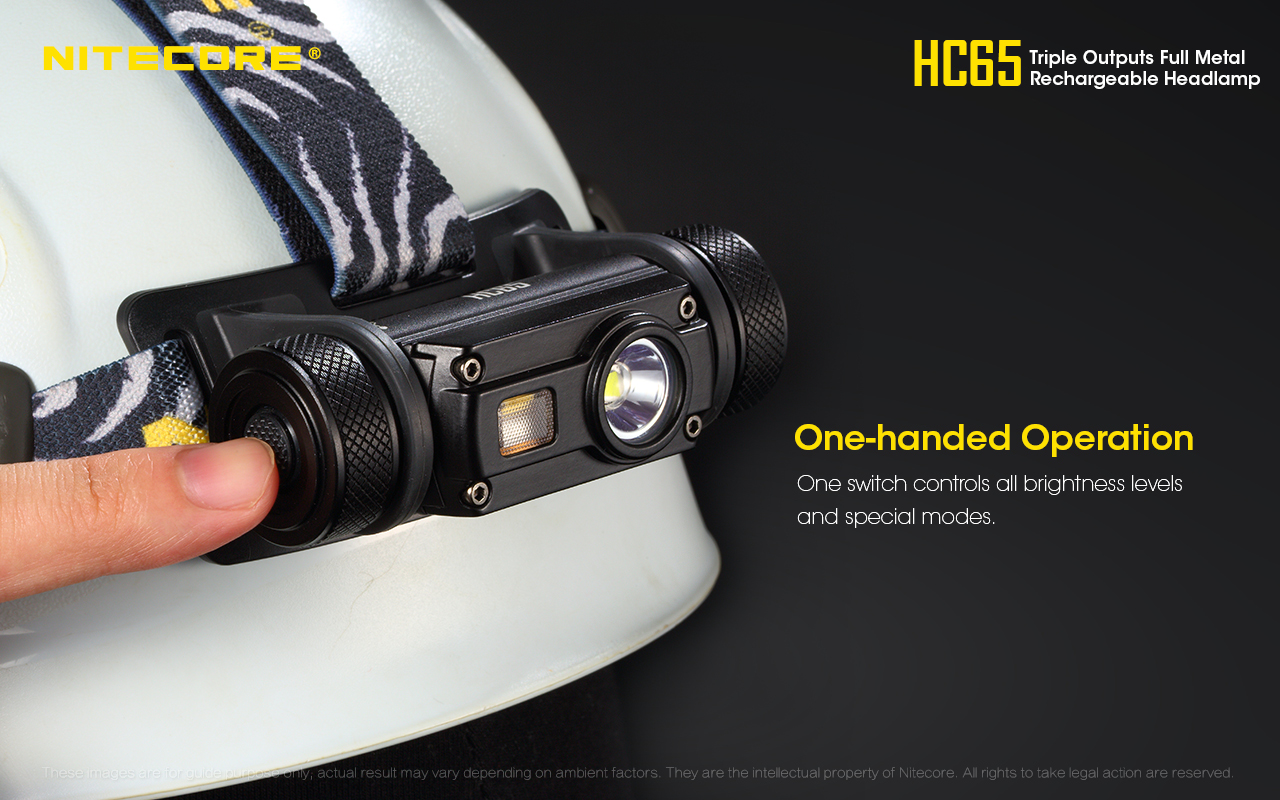 The fact that the battery is removable makes it ideal for people using headlamps for long periods of time. This allows you to carry extra batteries and interchange them while working without having to take the headlamp off to be charged rendering it unusable while charging. As the 18650 batteries are readily available and cheap this headlamp makes the perfect headlamp for tradies or mechanics or anybody needing a wide spread light for work application.
The unit comes with several output modes so whether you are outdoors and need extra distance or doing close up work like looking into an engine bay the HC65 is a great choice.
The HC65 is also fully waterproof so working in wet environments is no problem. Also the battery is housed at the front of the unit so there are no cables or a backpack that can break or get snagged.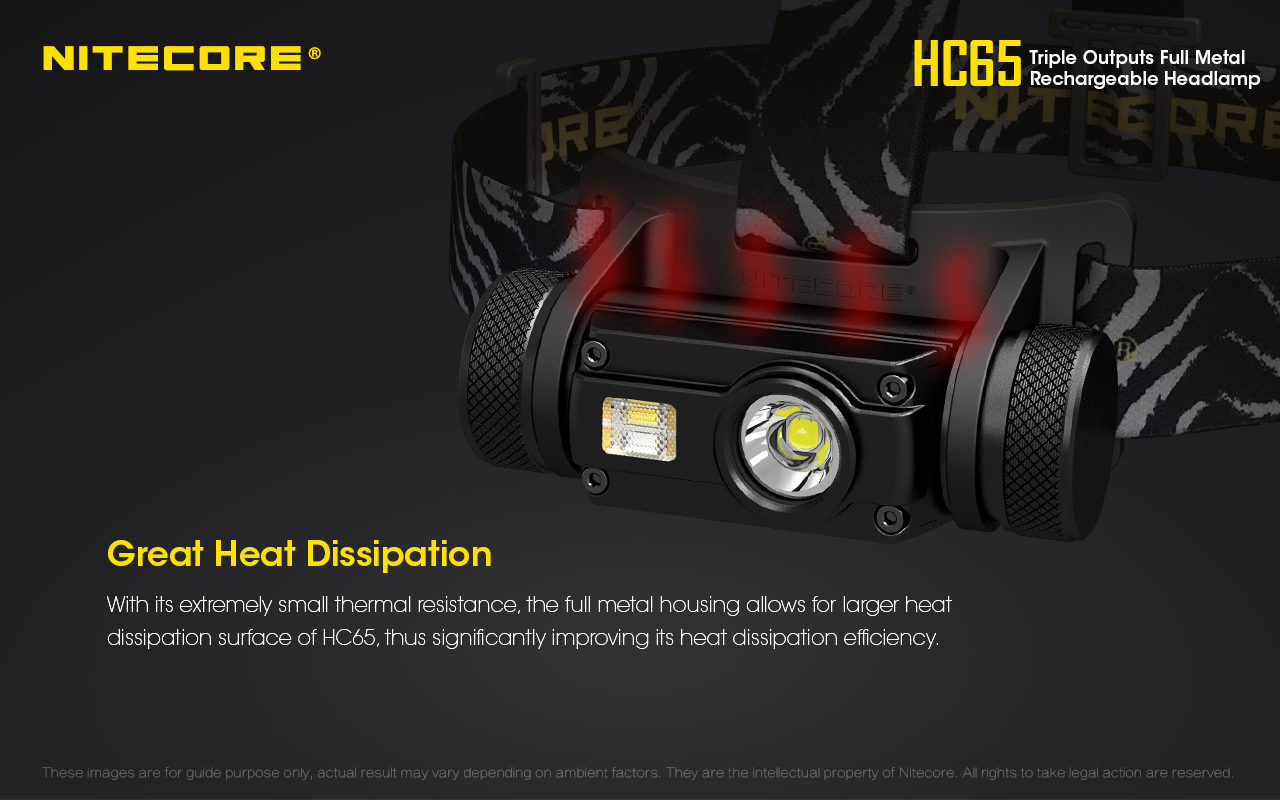 We highly recommend the HC65 for all work applications as it is a super compact headlamp with a massive output but can be set on very low output to extend battery life.
All Nitecore products come with a 5 year Nitecore warranty if purchased through an authorised Australian Dealer.